waterproof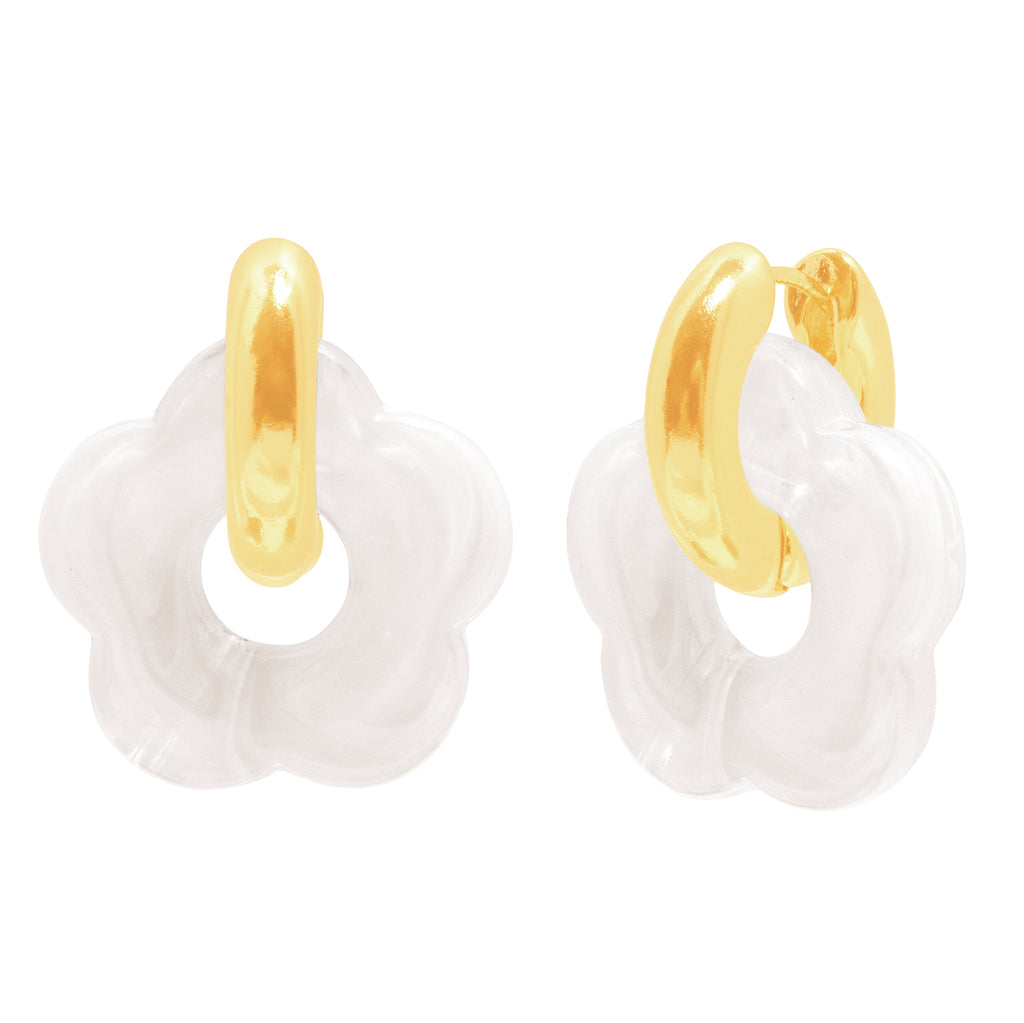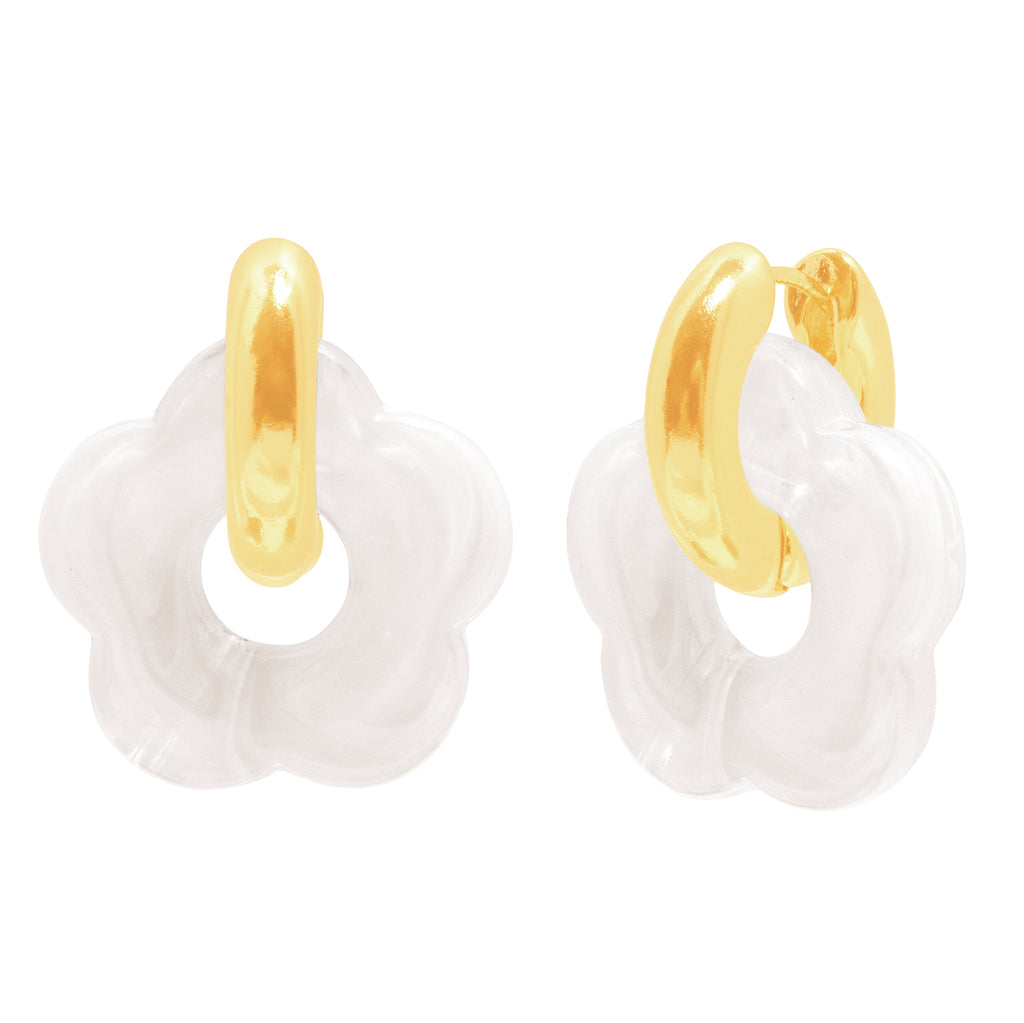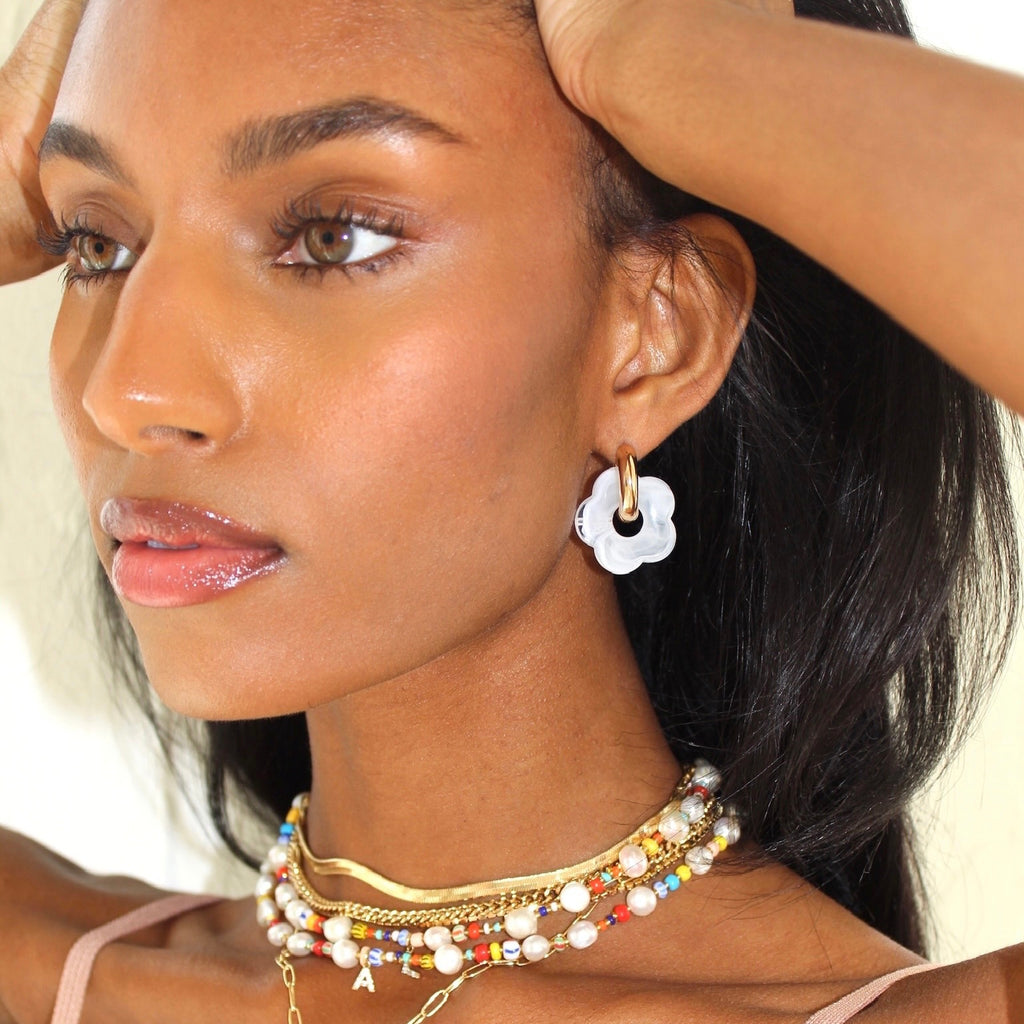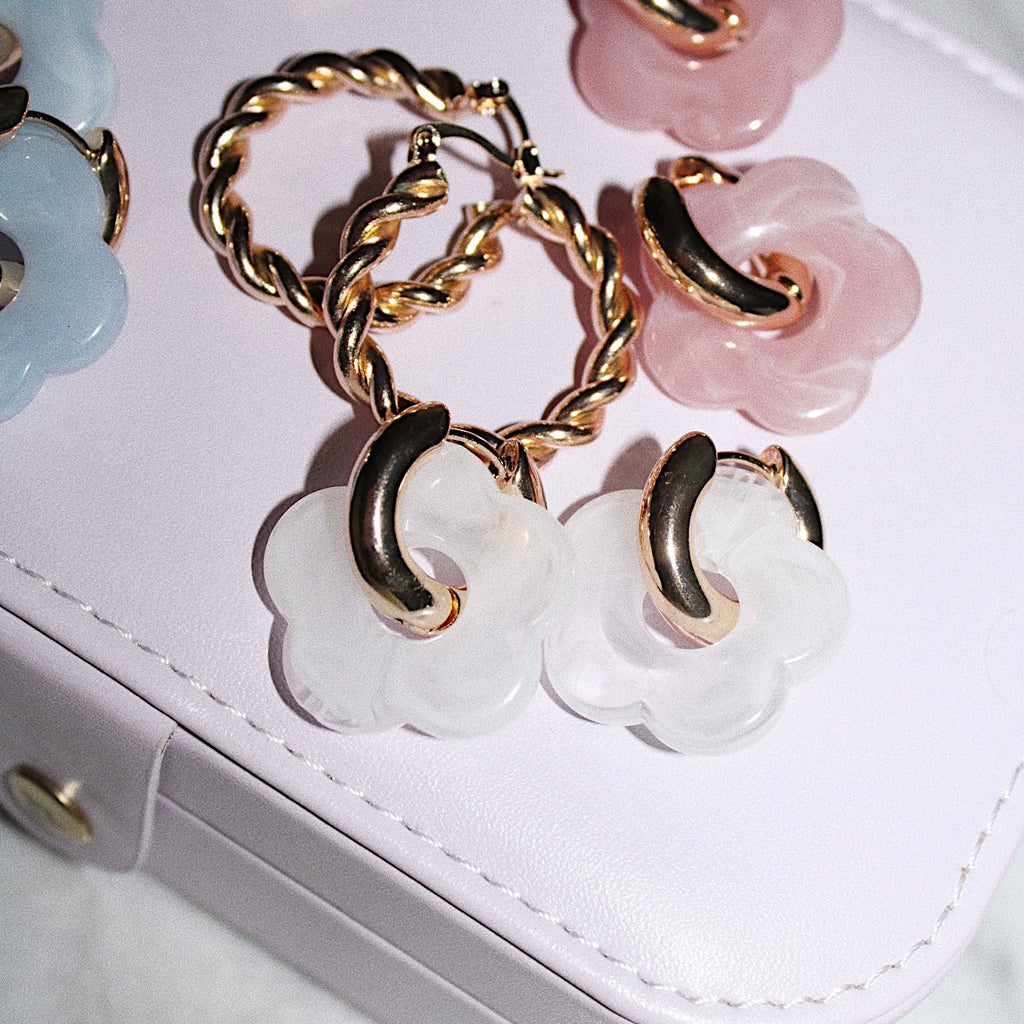 Flower Girl Hoops in Coconut
This product is currently sold out.
6 Month Quality Guarantee
FREE SHIPPING on orders $100+
Easy Returns & Exchanges

Question? Click to Chat
Description

The perfect pair for our flower-loving girlies! Introducing the freshest hoops around.

14k gold plated brass hoops with plastic charm

Hoop size: 0.7 inches

Flower charm: 0.7 inches

Please allow up to 48 hours for us to prepare your heavenly order and 3-5 business days for shipping itself. Thank you angel!

Fit & Sizing

Shipping & Returns

FREE SHIPPING on all U.S. Orders $100+
International shipping is determined during checkout. We provide low cost, fast shipping via DHL to 280+ countries.
View more shipping info here

Returns / Exchanges
Need to return or exchange your FS order? No matter the reason, we're here to help you.

We offer our angels returns and exchanges within 30 days of the delivery date! Sale items are final, but don't worry — they can be exchanged for store credit. Custom items are made just for you, so we can't return or exchange them. We hope you understand!

We offer a six month guarantee on all of our jewels, so if any of your pieces tarnish, please email us with your order # and a photo of the jewelry item that needs to be exchanged!

View more return / exchange info here
100%
of reviewers would recommend this product to a friend
I recommend this product
So beautiful!
I really love these earrings because their aesthetic and they go with a lot! You can also detach the flower part and just wear the hoops by themselves which is nice but the only reason i'm giving this 4/5 is because their kind of heavy on the ears and they feel like their weighing you down. Maybe I just have to get used to them but this is just my honest opinion 🤍
Truly Love These!
I bought these earrings for my daughters graduation and she loved them as well as her friends. Really love the color contrast it is truly unique! Love These!
Lovee
Love them! So cute perfect for summer looks
it's a must buy
one of the cutest pairs i own